Used Car Part Exchange
Liss and Hampshire
If you have a good quality model that you wish to swap for another one, we offer used car part exchange in Rake and Hampshire.
Have you and your family outgrown your old car?
Maybe you have a new addition to the family? if you have congratulations!

Or do want to downsize?

Maybe you have your eye on that convertible you have always dreamed of...

Whatever the reason we may be able to offer you a great deal on one of our premium cars.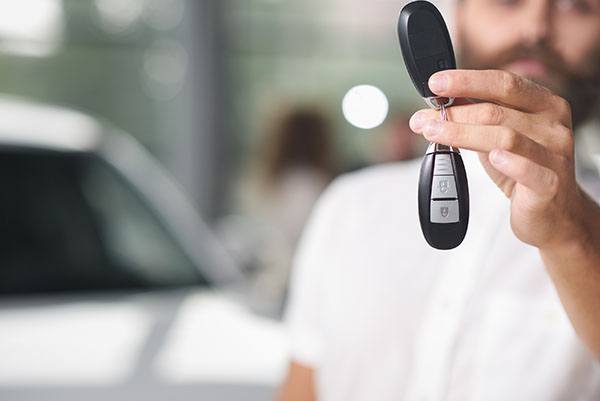 Get the best deal for your car
Part exchange is a great way to get an even better deal on your quality pre-loved car. You can drive in with your old car and drive out the same day with your dream model. And with such competitive deals here at Rake Car Sales you really don't have to look much further.
Our experience means that we understand the best price for each option. We offer the best price for our part exchange services in the Hampshire area. We can help you drive home the best make and model of vehicle for your budget including:
Ford
Mini
Citroen
BMW
Audi
Hyundai
Land Rover
Volkswagen
Nissan
Kia
Skoda
Peugeot
Honda
Fiat
Vauxhall
Mercedes-Benz
Jaguar
Mitsubishi
Toyota
If we do not currently have the exact make or model that you are looking for we will search for the best match from our network of dealerships.
We understand that exchanging your vehicle can be a costly process. This is why we offer finance options to help make it easy to upgrade.
When you find the car that you are looking for ask us about our finance options to make it easier to afford the model that you want.
Our superb customer service experts will take you through the process and help you choose your perfect model from our stock list, taking the time to ensure you get the one that best fits your needs; we take the time to take the hassle out of it for you.
So if you are thinking about exchanging your auto but are unsure about the process, why not give us a call and we will happily give you more information about the process.
We take pride in our competitive pricing for our vehicles for sale. Ask our helpful sales rep to discuss the range available. If you need to buy on credit, we can arrange the finance.
We offer the best example of each car for its age. When you decide to trade in your vehicle for one of our quality vehicles, get in touch to discuss our current stock. We offer every type of road car including:
Tell Us Your Min and Max Price
If you have a limited budget, let our dealer know how much you can afford. We will work within your min price and max price requirements to find you the best offer for the current market.
We are honest and reliable used auto dealers in Hampshire. If you are ready to replace your old model for that upgrade ask us to find you the best price available.
Whether you are looking for a sporty convertible or a practical estate, we are the premium dealer in the Rake and Liss area. We have built up a reputation throughout the surrounding towns and villages including:
Rake
West Liss
Liss
Hill Brow
Steep
Liphook
Linchmere
Fernhurst
Whitehill
Hawkley
Rogate
Selborne
Haslemere
Bordon
Used Car Dealers in Hampshire
All you have to do to start the process is to fill out the form below and one of our expert team will be in contact with you as soon as possible. We can help you with all the required paperwork to complete the deal.
When you are ready to take advantage of our excellent rates, search through our selection of cars to find the best match for you.
Don't forget that we also offer finance options so that you can pay for your car in manageable monthly instalments. Ask today for a quote.