Guide to Buying a Used Car
If you are in the market to buy a used car, there are a few things that you should consider. It is important to find a car that suits your needs as well as one that suits your budget. That is why you should work with a reputable car dealer to ensure you find the perfect vehicle at an affordable price.
There are many benefits to buying a second-hand vehicle, especially if it has been well taken care of. It is a great way to save money and still have a car that looks brand new, which will still last you for years to come. Nearly-new cars that are only one or two years old offer you great options at a great price. This is especially true if you buy from a dealership that only takes in cars that have been perfectly looked after.


Used Car Showroom in Rake
If you are looking for used cars in Hampshire, Our used car showroom in Rake, Liss offers a wide selection available.
Work Out Your Budget
One of the most important things to consider is working according to your specific budget. This will help you to determine how much money you can spend on your second-hand car, and to ensure that you do not overspend. This is why you should consider looking at various cars to compare their features as well as their value for money.
It is important to note that most cars will lose around 40% of their title value in the first year. This means they are still in a very good condition but available at the much lower price. This is why so many people opt for buying a pre-owned car instead of spending more money to buy a brand new one. If you are not sure how to assess car prices, speak to a reputable dealer to assist you in finding the best car for your specific needs. They can help you to compare different prices. The market value often differ greatly between a new and nearly-new vehicle.
Researching Used Car Prices
Researching used car prices will give you a great idea as to what you can expect when you are looking to purchase a second-hand vehicle. You have to make the most out of your money, which is why you need to know what the average price is for a specific type of vehicle in the current market.
The price could indicate the condition of the car. If a car is listed for much less than the average market price, it may hint at hidden issues and potential safety hazards and expensive repair bills. Alternatively if a car is listed for more, you can avoid paying a premium margin. These are just some of the reasons why you should consider doing a thorough research on car prices especially if you want to buy a second-hand vehicle.
Researching car prices also gives a good idea of what you will be able to afford. That' means you can stay within your allocated budget and not overspend simply because it seems like a good deal. Knowing the prices at the start will help you avoid pitfalls and ensure that the car dealership you are working with is giving you a fair price.
Check All Paperwork
It's vital to check all the paperwork before you close the deal. Ensure that everything is in order so that you don't have any issues after you've already purchased the car. You have to make sure that you have all the papers not only to ensure that it is a legitimate car from its rightful owner, but also that it has its full-service history and no outstanding finances.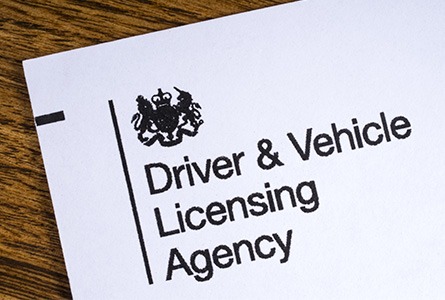 Registration documents are very important as it shows with the registered keeper. Make sure that is the person that you are buying the car from or a legal representative such as an authorised dealer. If the car is more than three years old, which is typically the case with second-hand vehicles, make sure that the car has been undergone its annual MOT certificate test. If you are not sure of its status, you can check the MOT Statusif you have the vehicle registration number and a document reference.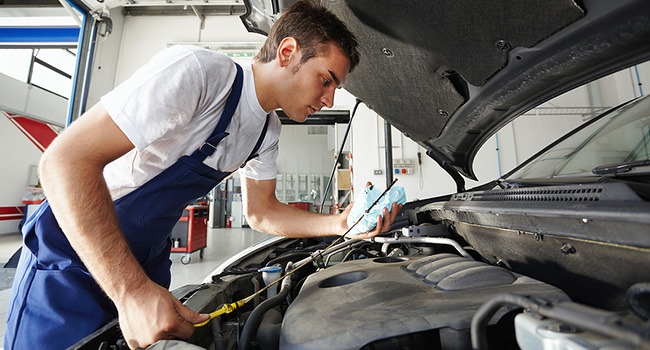 Inspect The Car Carefully
One of the most important factors to consider is the physical appearance of the car. Make sure that you do a thorough check on a car, including an engine inspection and a test drive. This will give you a good idea of a condition of a car mechanically, ensure that everything is sound and that you don't have any major issues to worry about. Although it's always possible to miss something small, doing a thorough inspection will help you to identify major issues with the vehicle or the interior.
Make sure that you go through the car inside and out, as you don't want to buy something that will simply give you problems later on. Also, ask the dealer all the car owner to tell you up front if there are any specific issues about the car that you should know.
Take the Car On A Test Drive
It's always important to take a car for a thorough test drive. This is to get a feel for a car and how it will handles, to make sure that everything works as it should. Although not every aspect of the car can be felt in a test drive, you will get an overview of the current condition of the car. By test driving a car, you can be sure that the engine is in a good working condition, as this can quickly become a costly aspect of buying a second-hand car. Even if there are a few minor issues with a car's interior or exterior, as long as the engine and the performance is good, it will still be worth the asking price.
Ensure that you do a thorough test drive and even come back for more than one test drive if you are not entirely certain. You have to be sure that you will also enjoy driving the car on a daily basis so it's vital that you're entirely satisfied.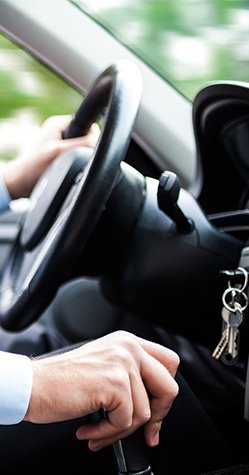 What's Included In The Price?
Always make sure that you find out what is included in the purchase price. You want to ideally not pay anything extra apart from the purchase price; it's worth finding out if there are extra costs involved or anything that you will have to take care of after buying the car. Ask about things like registration costs, as well as any extras that the car itself has to be fitted with.
Also, ask whether the car has been for a thorough service or if it will need one shortly. This will help you to determine whether there are any additional costs that you will be liable for shortly.
Make Sure Terms Are Agreed In Writing
Its very important to make sure that you get everything in writing when you buy a second-hand vehicle. Make sure you have a copy of the sale for your records and also to ensure that all the terms have been met. It will confirm aspects such as the purchase price, the specific details of the vehicle, as well as any additional terms and conditions that the buyer or seller has to be aware of. Also make sure that you get all the necessary paperwork with the purchase of the car, especially any service details as well as registration and owner certificates. This will avoid any future issues, and you will immediately have everything you need to be the owner of your new car.
If any paperwork is not available, make a prior arrangement as to when it will be available and also ensure that you put this in writing. You have to get all the necessary paperwork from the current owner in order to transfer the new car in your name and also to have the proof of a contract and the purchase with you available when you need it.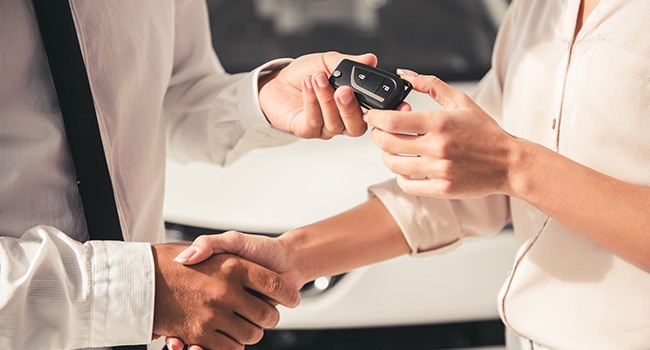 Paying For The Car
Once you have found the perfect car that you are looking for, it is time to make the transaction and pay for the vehicle. Depending on the purchase price of this can either be a cash transaction, or you can use other options such as a bank transfer. This will depend on the original agreement between you and the seller, and you can choose a payment method that is convenient for you. A bank transfer is often a great idea as they will automatically be records kept on both sides. However, in the case of cash payments, make sure that you get the receipts from the seller immediately.
Paying for the car is the final step before you take ownership, so make sure everything is in place before making a payment. In some cases, you may also be able to pay off a vehicle in monthly instalments, in which case you have to have the agreement in writing and also make sure that you choose instalments that you can afford.
Buying second-hand vehicle is a great way to ensure that you get value for money without having to spend a lot of money on a brand new vehicle. These vehicles are often in a perfect condition, and you can hardly see a difference compared to a brand new one.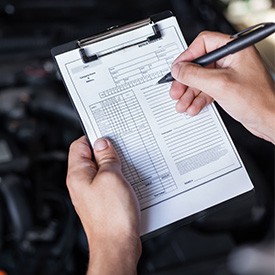 In addition to the process above, below are a few more tips and advice to make sure you get the best deal for your money and avoid any unethical practices.
The Giveaway Signs Of Clocking
When you buy a second-hand vehicle, one of the things you should look out for is a clocked car. It's quite easy to spot a clocked car if you know what to look for. It's important to always inspector car thoroughly, and if you have limited knowledge on cars, it's a good idea to take someone with that has a good knowledge of cars and mechanics.
This is, unfortunately, a reality when purchasing second-hand vehicles, and since there is a legal loophole to get out of it, it's important to notice these up front. The term "clocking" refers to when a car has been tampered with to reduce the recorded mileage on the system. This is usually done to be more attractive to prospective buyers and to give buyers the impression that the car has not been driven that much so less wear and tear on the components. Check the car service history at every interval as they have to indicate how many miles the car has on the clock. This will give you an idea if the seller is being dishonest. Odometers are electronic these days, the signs are becoming harder to spot. If you are planning on buying a car, make more than one appointment and check the car mileage every time that you view the car to ensure that it is still the same.
Avoid Buying A Cloned Car
Unfortunately, people are cloning cars these days by using false identities and number plates, which is why you should also be aware of this and ensure that you are not buying a cloned car. Going to the service history of the car and verify who the owner is. Also check the car papers with the DVLA information to ensure that the car is not flagged for being cloned or stolen.
Check the full history of the car at hpicheck.com
Check the the car's current MOT certification at www.gov.uk/check-mot-history
Check the car's mileage at www.motorcheck.co.uk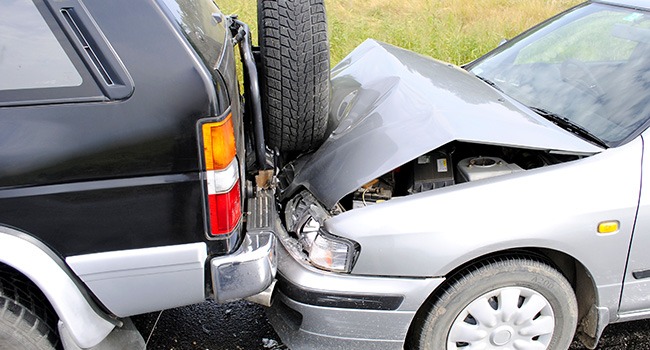 Spotting A Cut-and-Shut Car
A cut and shut car refer to a car that has been welded together from the remains of two or more accident damaged cars. It is then presented to the buyer as an original vehicle which is in itself a type of fraud. Not only is this illegal, it can be fatal if involved in an accident. Take someone with you that has enough car knowledge to spot this and bring it to their attention. You can also avoid this by carrying out a full HPI check on the vehicle to see if it has been written off in the past.
Top Tips For Buying A Second-Hand Car
If you're in the market to purchase a second-hand car, there are a few aspects you should consider. It's a great way to get value for money as you don't have to buy a new car at a brand new price. You can purchase a second-hand vehicle and still get a great deal and make a great investment.
When you purchase a second-hand vehicle, you have various options to choose from, and this includes buying from a dealer or an independent garage or buying privately from another owner. You can even buy online as there are various online showrooms and car garages. When it comes to buying second-hand vehicle one of the most important aspects is to make sure that the car is in good condition before you decide to purchase the car.
Always make sure that you have all the documentation in place and that you know that the car is not in anyways misrepresented. Bring someone with enough car knowledge to spot small issues in the car, both mechanically and physically, as well as someone who can help you to ensure that the car has not been damaged in an accident or even stolen.
If you buy from a reputable dealer such as Rake Car Sales Ltd you know that you can find quality second-hand vehicles at affordable prices. All our cars have been thoroughly checked to ensure you get the best deal possible.
Used Car Showroom in Rake
If you are looking for used cars in Hampshire, Our used car showroom in Rake, Liss offers a wide selection available.
Useful Resources for buying a used Car UK
We have created a list of useful resources for buying a used Car in the UK. We hope that these articles and links will help you make the best decision when looking for the right used car for you.
What you need to know about before you buy a used car:
You should always do a car history check when buying a used car. You can use any of these websites to check the vehicle details:
How to avoid buying a car which is cloned, written off or has a bad history: